My cousin Jim recently flew in on his way to the
EAA AirVenture
in Oshkosh, WI.  EAA stands for Experimental Aircraft Association.  Jim's family has been involved in aviation for as long as I can remember.  My uncle, his father, spent his career in aviation through work in the U.S. Navy as well as United Airlines.  Jim and his brother Dave – better known here on the blog as "Baby Davy",  have also spent their careers in the aviation industry.
I picked Jim up at the general aviation terminal and headed for home.  We enjoyed catching up over a great dinner of Cowboy Rib-eyes, sweet corn and potatoes.  In the morning, Jim took Thing 2 and I for a flight around the area.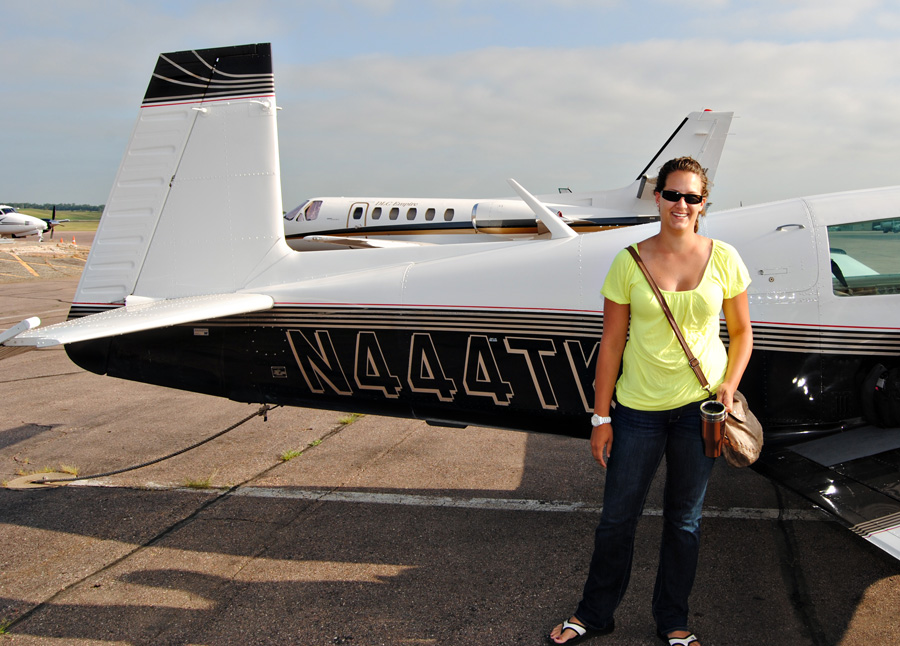 Jim had Thing 2 as his trusty co pilot while I held my breath in the back seat.  Thing 2 actually lifted the plane off the runway!  Whew!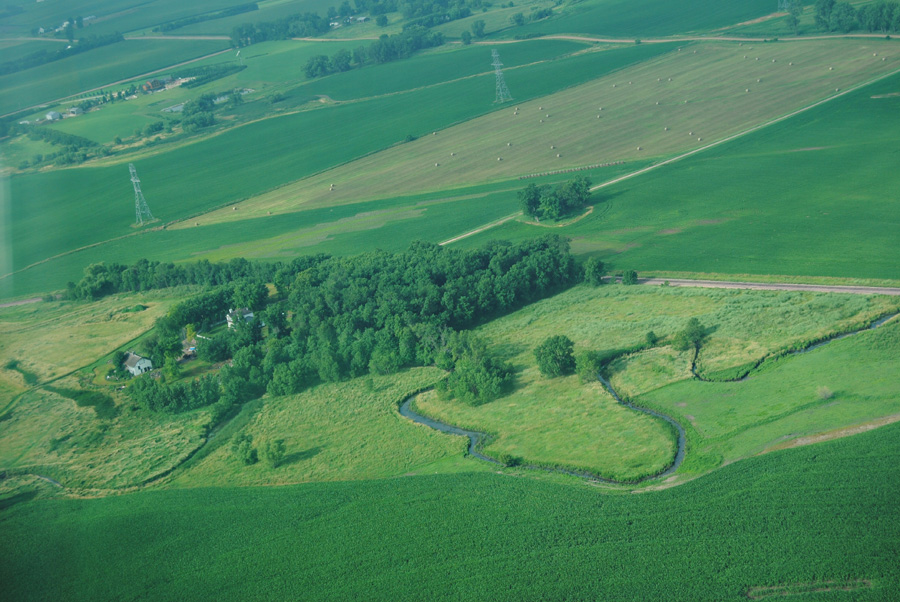 We flew over our home.  Can someone tell FEMA that there is no way this little bitty creek is going to flood my house.  Please!  That's Willow Creek by the way.  You've heard me reference it several times here on the blog.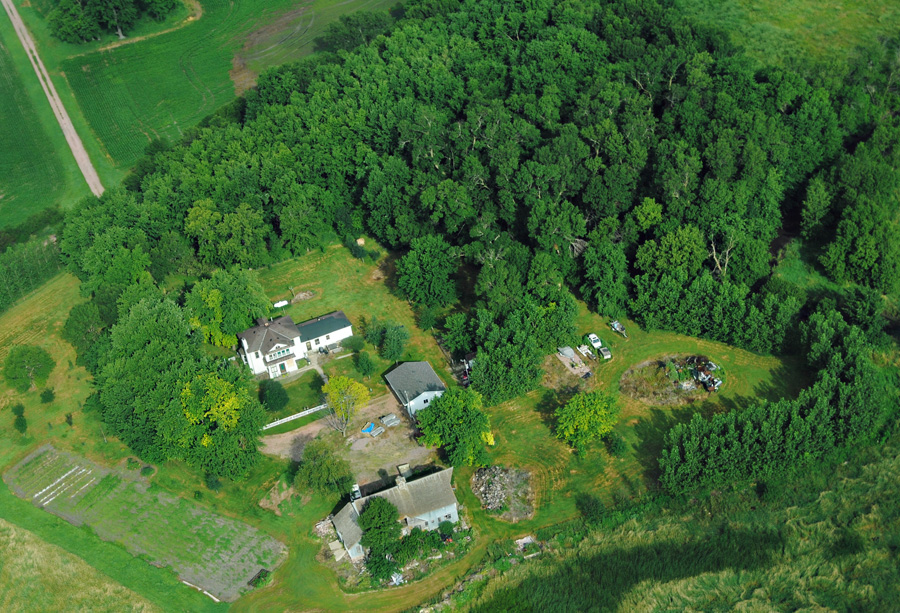 Pay no attention to what may appear to you to be weeds in my garden!  They are simply figments of your imagination!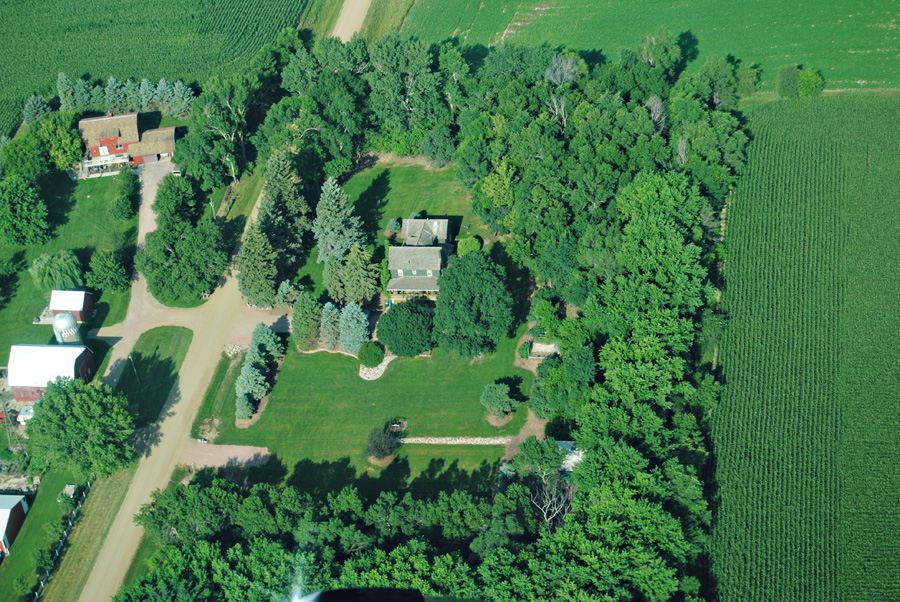 Then it was off to fly over Thing 2's future in-law's home.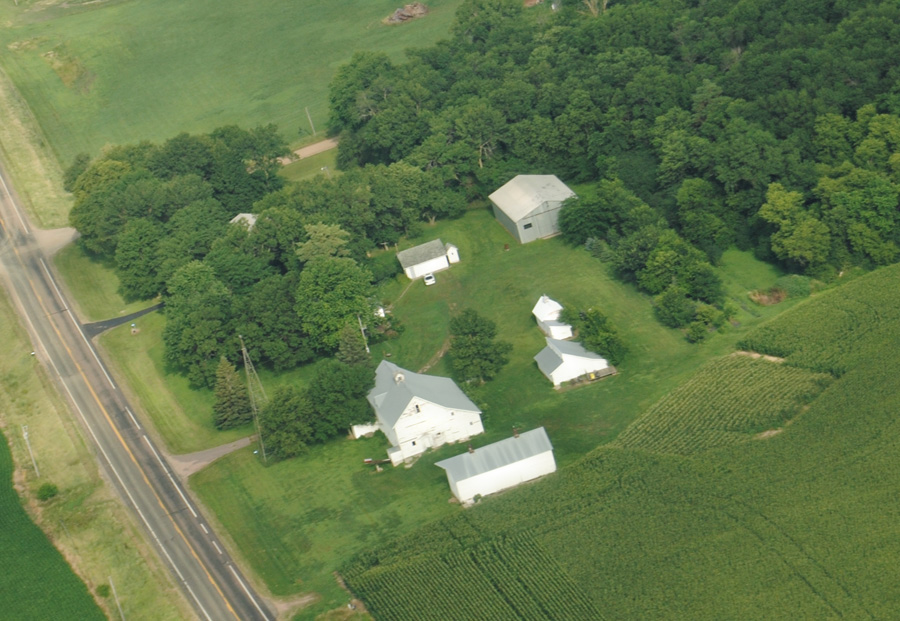 On the way back to the airfield, we flew over my dear friend Karin's Grandmother's farm.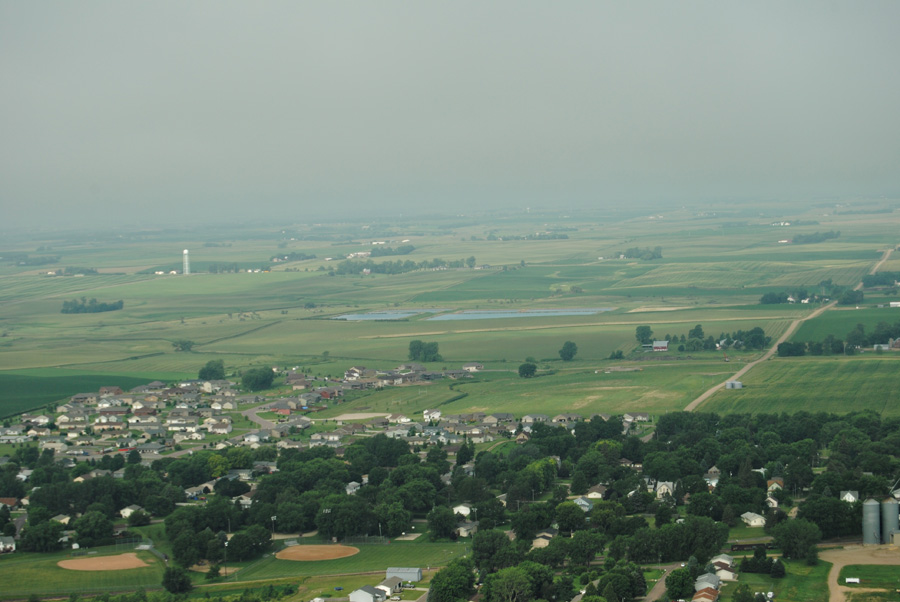 A view of the small city of Crooks, SD and the surrounding area, looking to the south.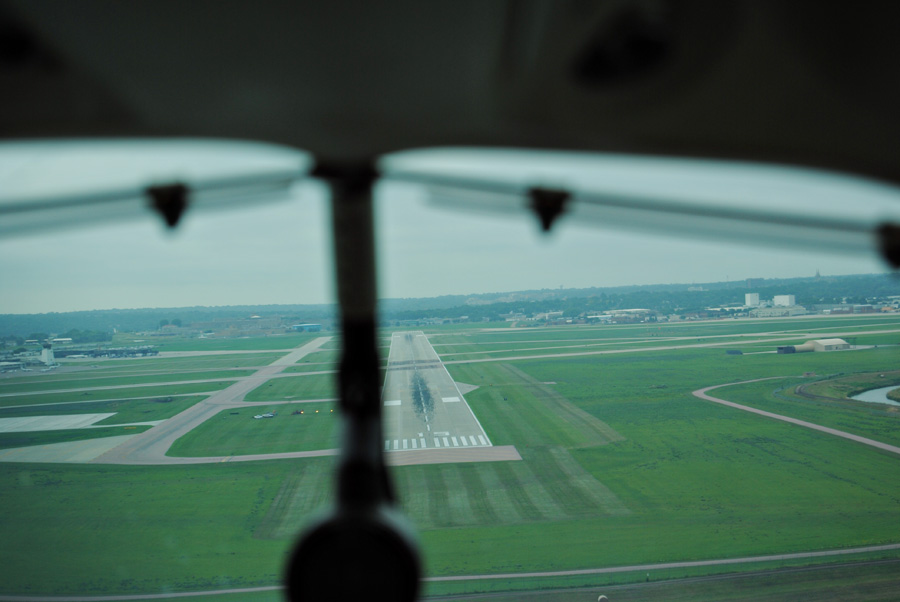 The view as Jim brought us in to land.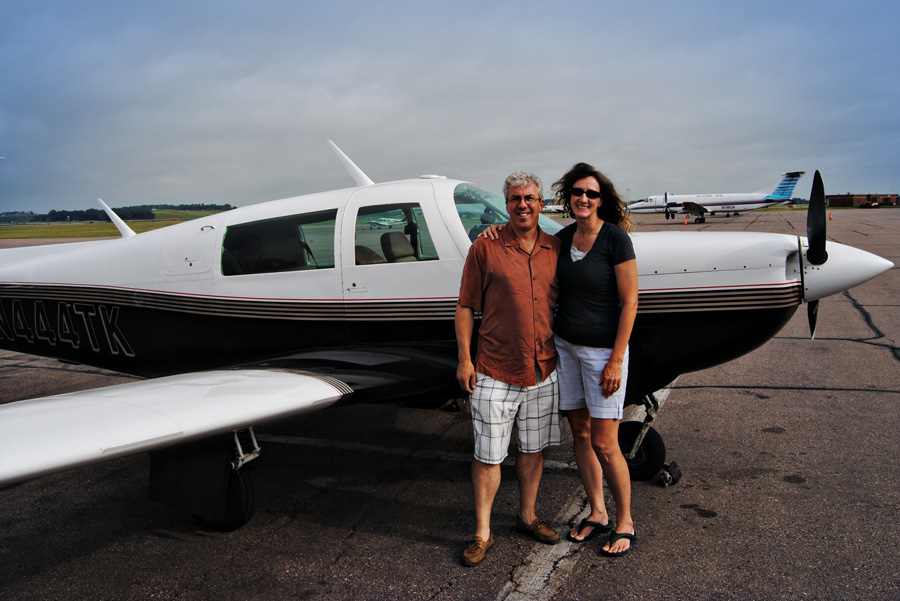 Safely on the ground once again.  This quick flight was so much fun.  Our visit with Jim was even more precious.  It's amazing how quickly time flies.  I had not seen Jim since my father passed away in 1999.  Eleven years is simply too long!  Thanks so much Jim for flying in to see us!