We have partially, if not fully, recovered from the graduation party that we hosted here at Willow Creek over Memorial Day Weekend!  The occasion was to celebrate Thing 1's graduation from college and Thing 3's graduation from high school.
We'd been planning the party for quite some time so were fortunate to have family from across the country here with  us to celebrate.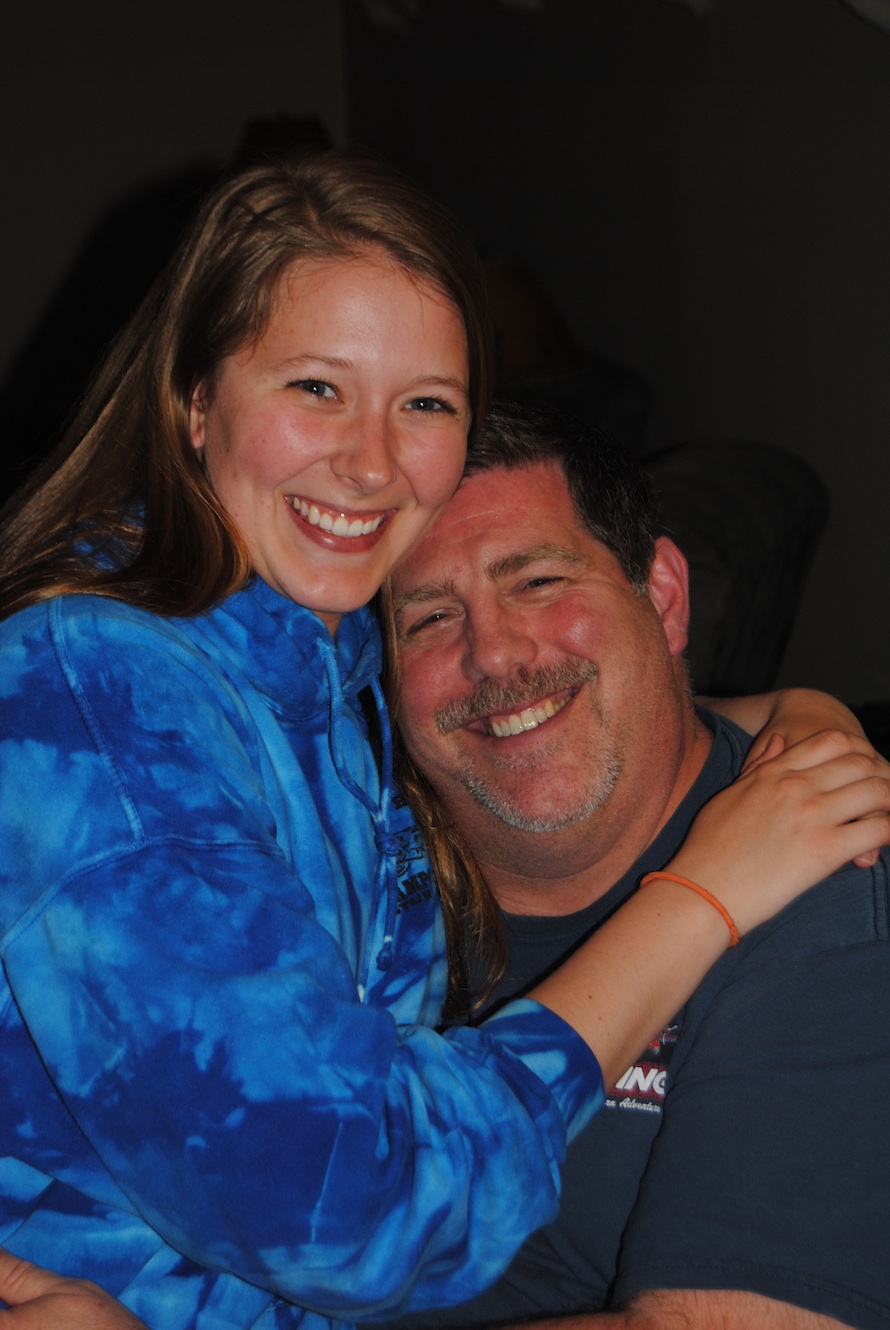 My cousin, Baby Davy is closest in age to me.  He and his incredible wife Suzanne spent about four days with us helping us prepare for and recover from the party.  There is a history of photographs of Baby Davy holding Thing 1 on his lap since she was about 6 weeks old and we were all together at Mr. And Mrs. Who's wedding.  Now, every time we are together, a picture must be taken of the two of them!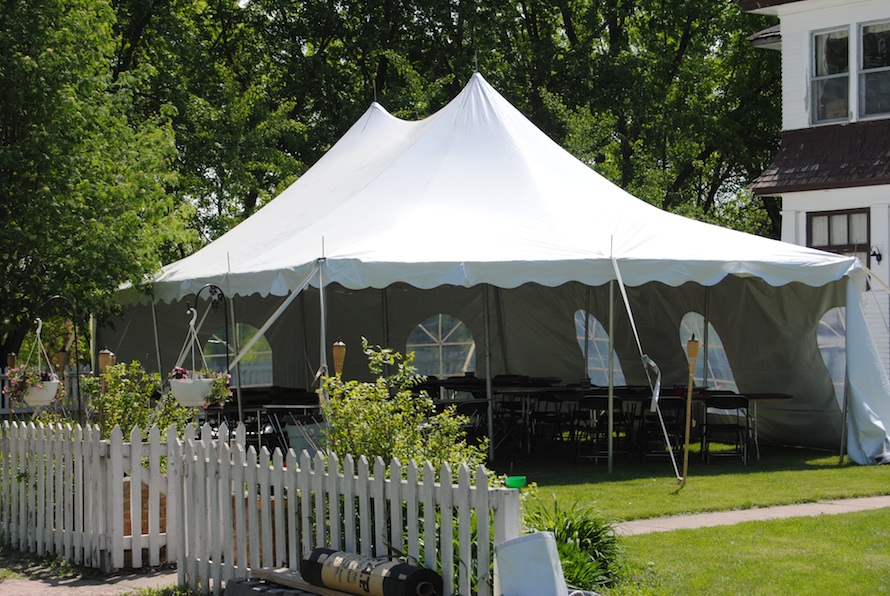 Mr. Wonderful is a great party planner!  He planned our wedding!  The family erected the tent in the yard the day of the party.  We'd been having quite a bit of rain prior to this and getting the stakes in the ground at just the right angle was the key to keeping the tent up!  The first attempt at tightening the straps pulled stakes out of the ground and the whole thing came down on top of Baby Davy.  He's unharmed – it's ok!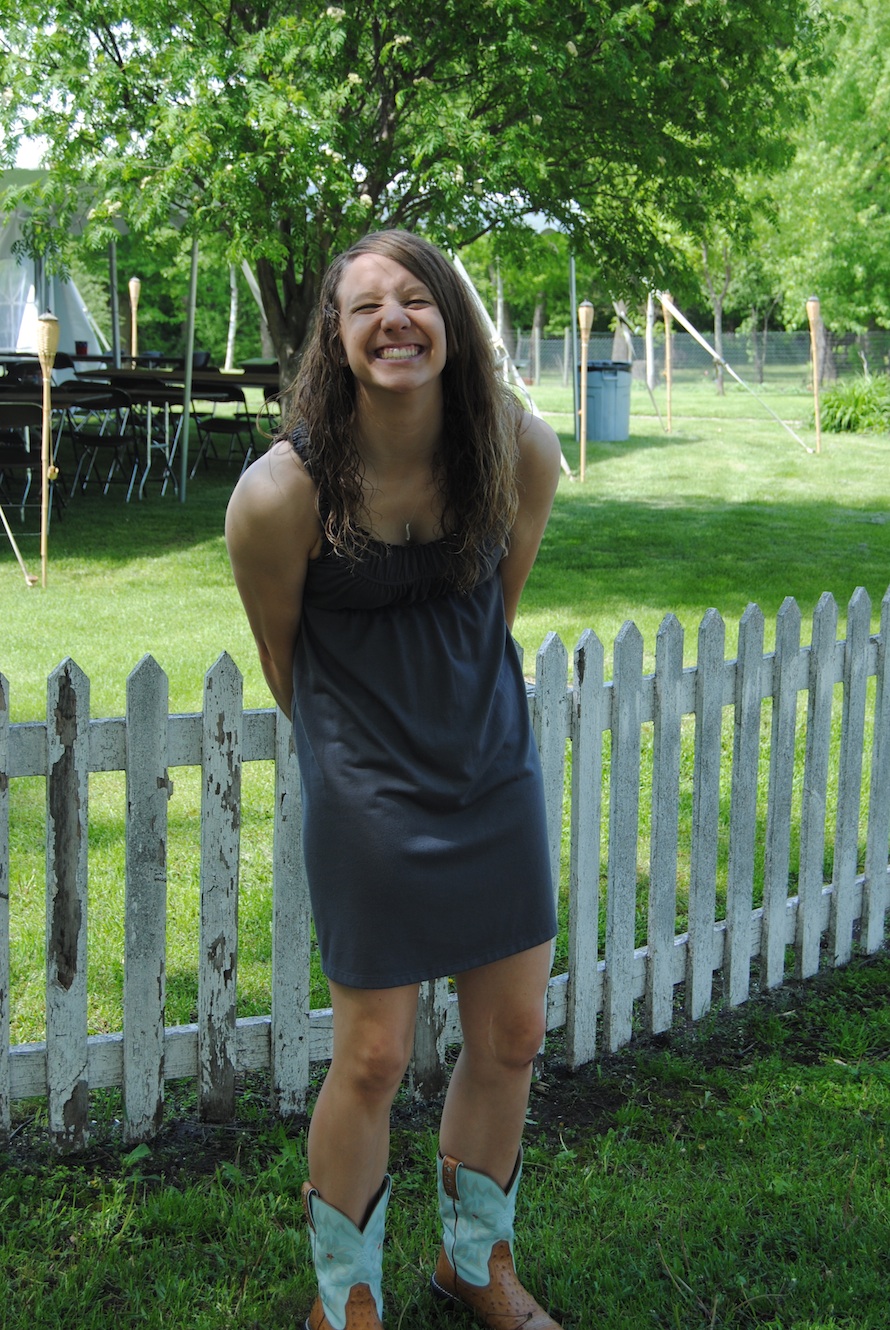 I had intentions of taking lots of pictures during the day……  I managed to get a few of Thing 3 – she was fairly uncooperative:)  After I snapped this shot, I changed gears and started getting food lined up and ready for our guests to arrive.  I never grabbed the camera again, so, there are no pictures of guests, Thing 1, Mr. Wonderful, or anything else.
I cooked for days with help from the Dragon Lady while My Dragon Lady helped out with the mowing.  We smoked 40 pounds of pork shoulder for pulled pork and about 30 pounds of beef brisket.  It was the first time I'd done any thing like that so I was incredibly nervous about how the meat would turn out.  Everything was fabulous!  I've always been a pulled pork fan.  It's usually what I order when Mr. Wonderful and I go to BBQ restaurants.  My brisket may have changed my mind.  It was juicy, tender, flavorful.  It almost melted in my mouth.  Yum!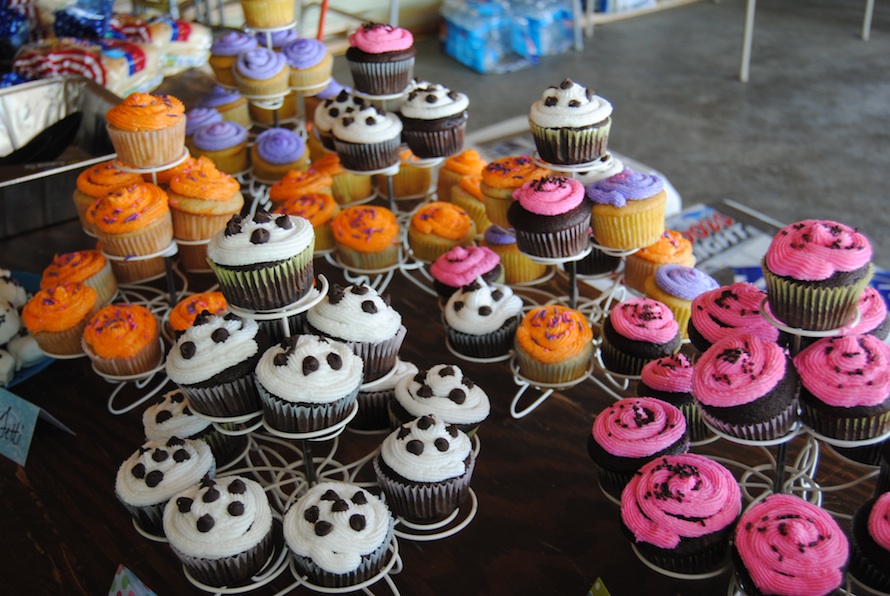 Thing 3 grabbed the camera and got photos of the plethora of cupcakes that the Dragon Lady and I baked.  Baby Davy, Thing 3 and Suzanne helped frost and decorate.  Mr. Wonderful, not to be left out, helped with quality control.
We had a wonderful time with family and friends.  Some of our guests never went to bed and were still up playing games in the garage when I got up to put lots of coffee on to perk!  Oh, to be that young again!  It's been a week and a half and I still feel like I always need a nap!