Mr. Wonderful and I recently took a short trip into Kansas.  If you live anywhere near South Dakota or the Missouri River for that matter, you are well aware that many, many people's homes, farms and businesses have been nearly washed away by the flooding of the Mighty MO this summer.
The flooding began as the Corps of Engineers increased the flow at each of the dams along the Missouri River.  For more information and a vast collection of flooding pictures along the Missouri River in South Dakota, check out the South Dakota Disaster Recovery site.
Mr. Wonderful and I drove south on I-29 through Sioux City, IA.  My camera was buried in the back seat at this time so I have no images to share with you of the flooding in the Sioux City area.  We were soon detoured through numerous small towns in Iowa.  The river had claimed parts of I-29 forcing the Department of Transportation to close the Interstate.  When we emerged from the detour at Rock Port, MO, this is the view that greeted us.
This is the closed entrance ramp onto I-29 North at Rock Port, MO.  As we headed south, I captured these images through my window.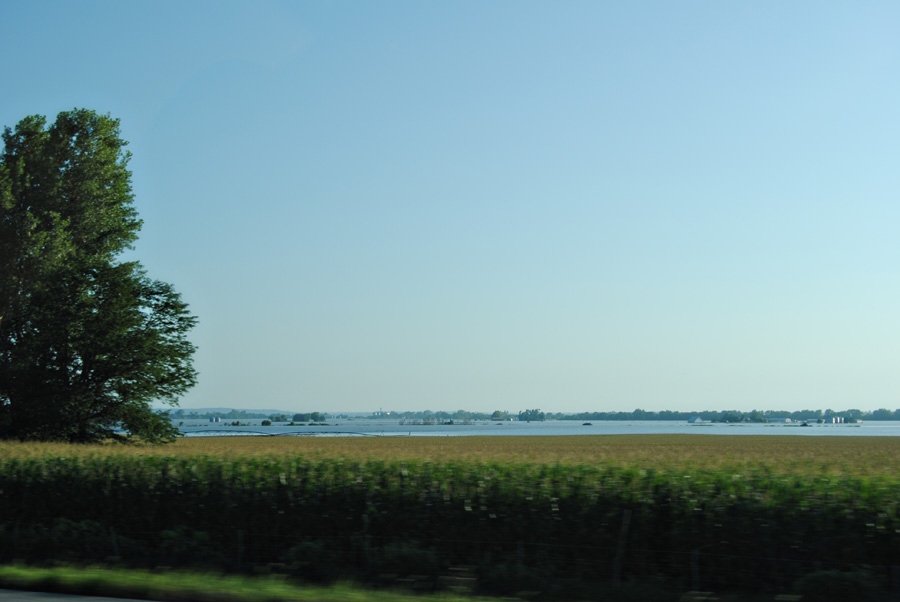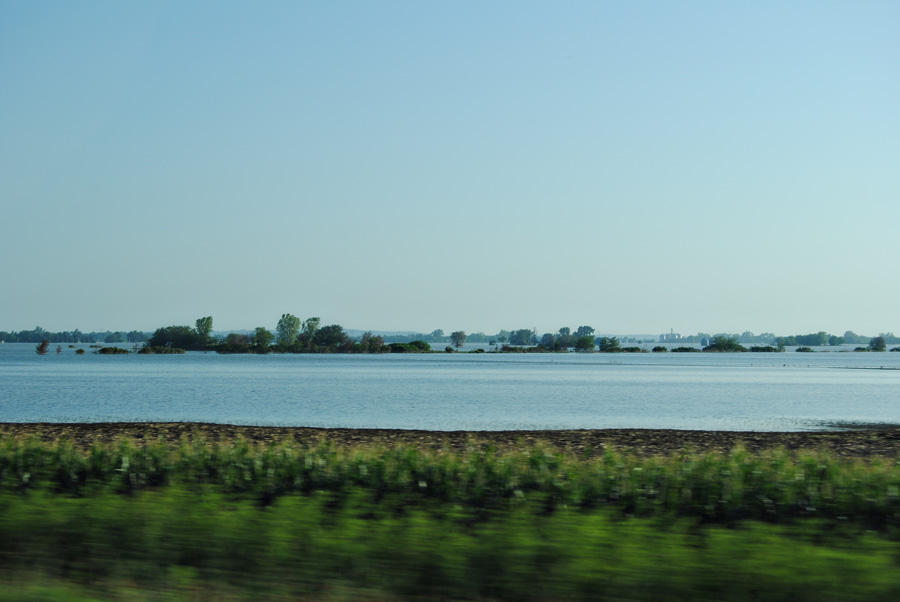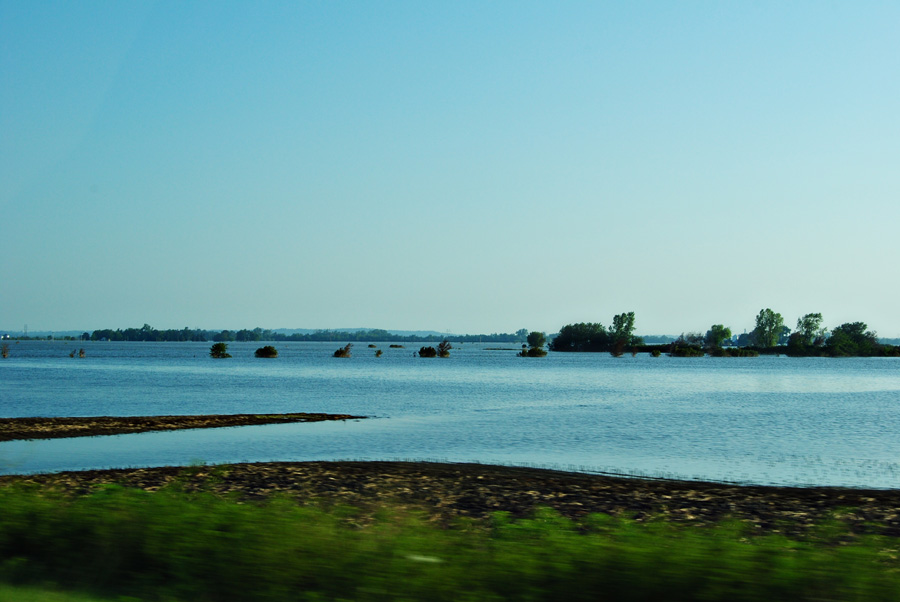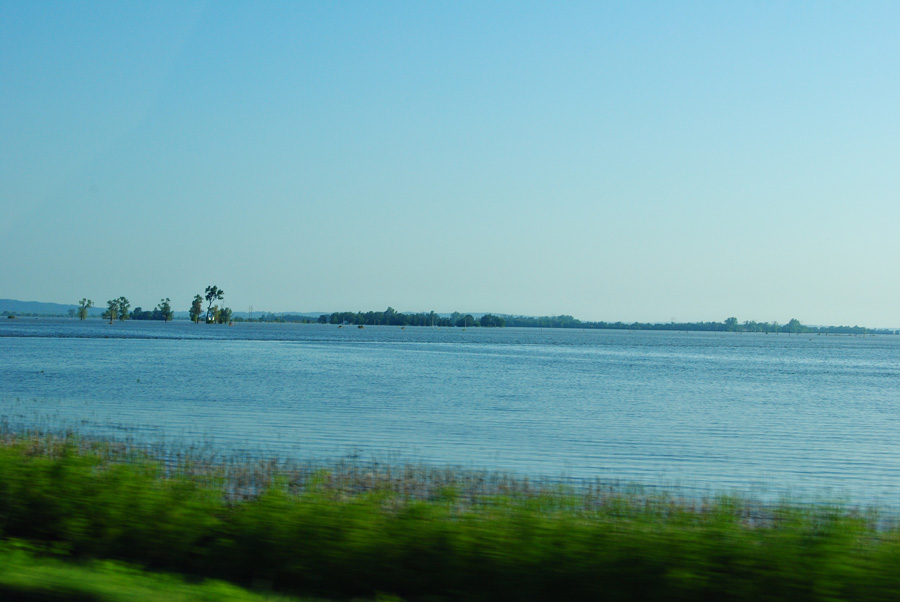 Water for as far as you could see.  At this point, the Missouri River is more than four miles from the Interstate.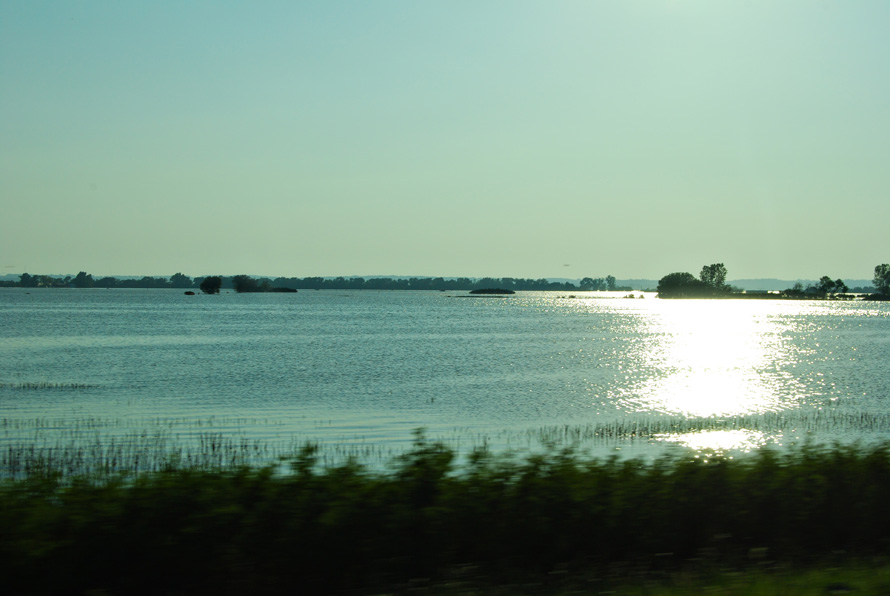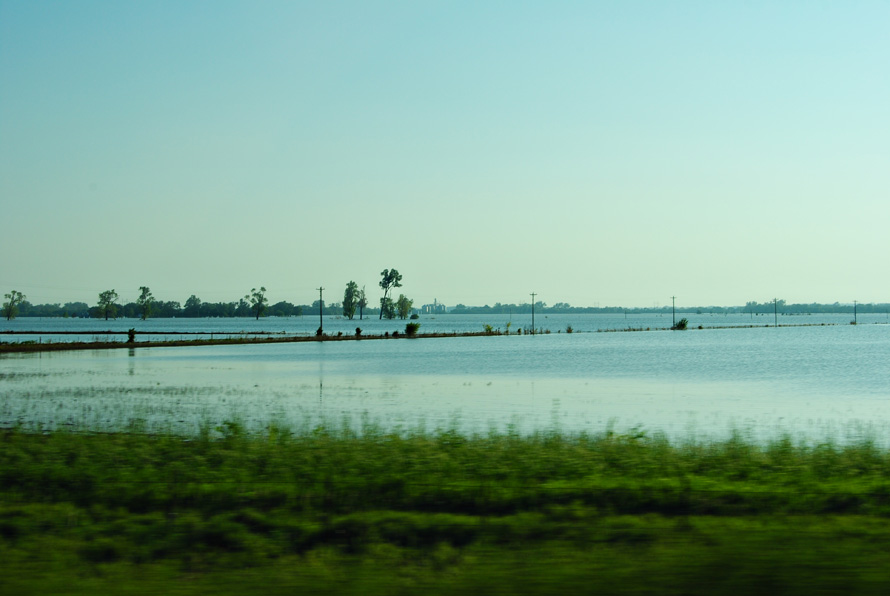 Those are telephone poles along a road on the way to someone's home.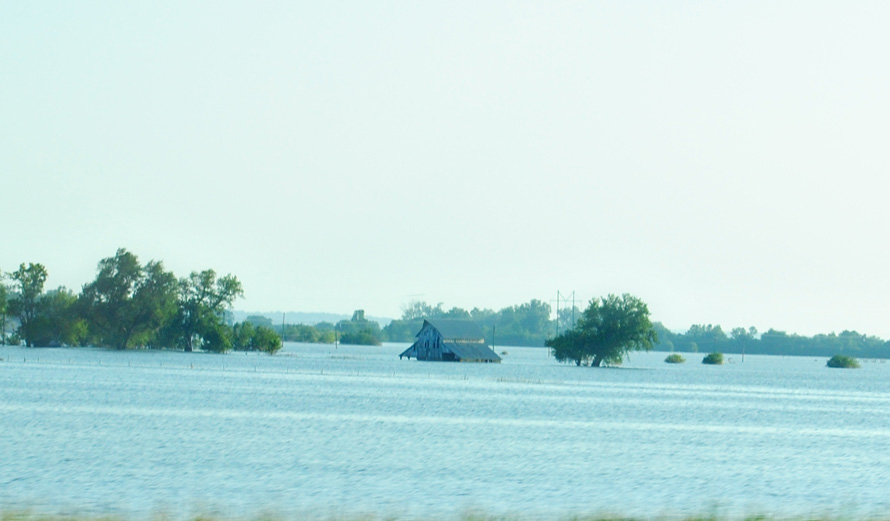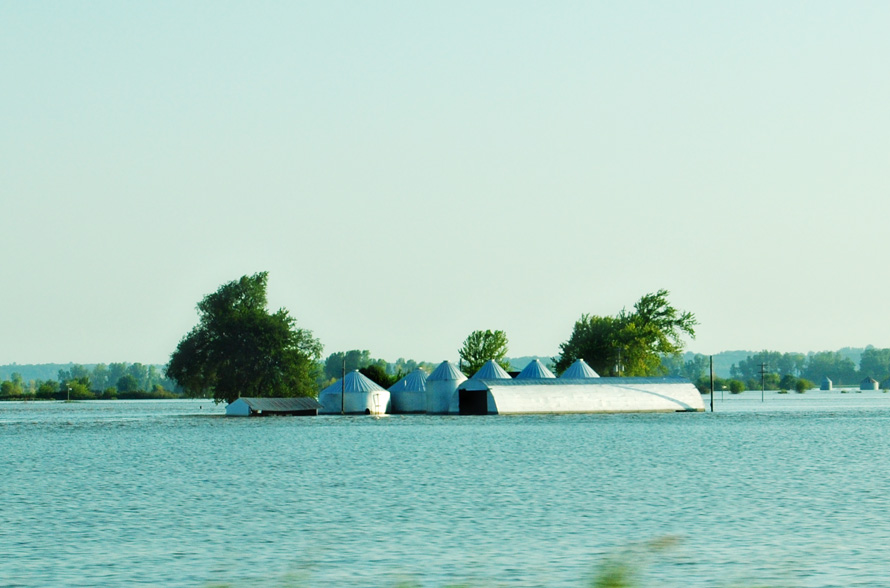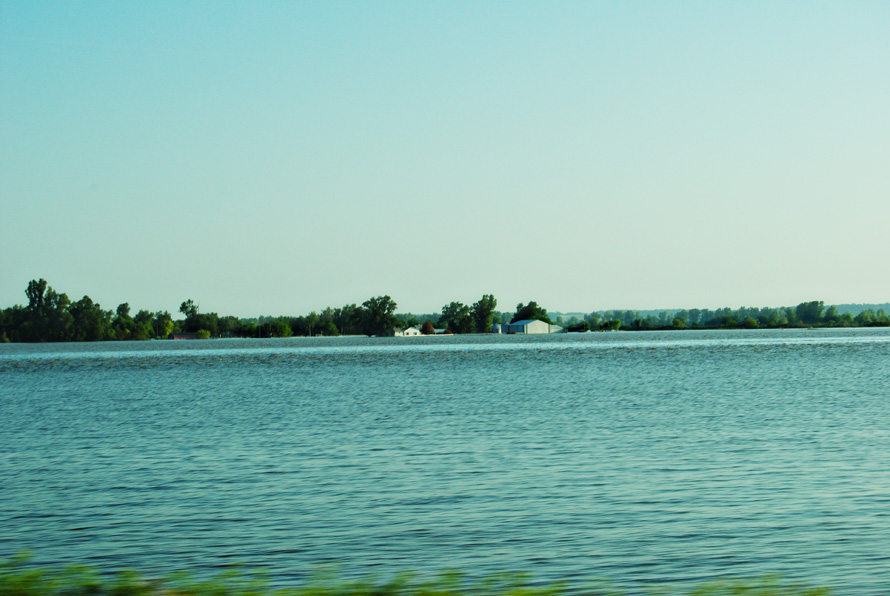 Yet another farm under water.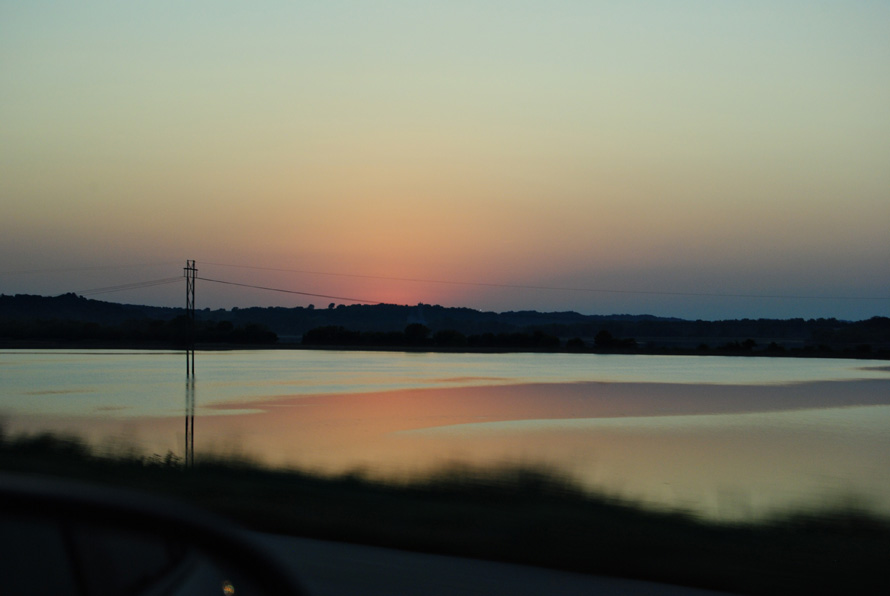 I have no idea how long families have been out of their homes along the Missouri throughout the midwest.  In South Dakota, flood waters forced families from their homes the end of May.  It's now the end of July and the Corps is announcing their intentions to decrease the flow from their dams.  Homeowners are still out of their homes and will be for some time to come.
If you are so  inclined to help flood victims along the Missouri River, please visit the Sioux Empire Red Cross for information on how you can make a small difference in the lives of displaced families, farmers and business people.